« back to Movies
The Maltese Falcon (1941)
Release Date: None
Genres: Drama, Suspense/Thriller
Cast: Humprey Bogart, Mary Astor, Gladys George, Peter Lorre, Barton MacLane
Directors: John Huston
The 1941 mystery is the yardstick against which all private-eye films are measured. It's about a black bird.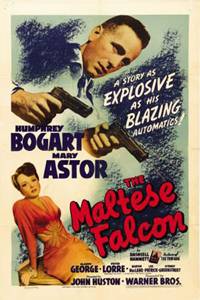 Show Times / Buy Tickets
There are no current showings for The Maltese Falcon (1941) in this area.