« back to Movies
Ruby Sparks
Release Date: None
Genres: Comedy, Romance
Cast: Paul Dano, Zoe Kazan, Antonio Banderas, Annette Bening, Steeve Coogan, Elliot Gould, Chris messina, Deborah Ann Woll
Directors: Jonathan Dayton, Valerie Faris
Official Site: http://www.foxsearchlight.com/rubysparks/
Distributor: Fox Searchlight
Calvin is a young novelist who achieved phenomenal success early in his career but is now struggling with his writing - as well as his romantic life. Finally, he makes a breakthrough and creates a character named Ruby who inspires him. When Calvin finds Ruby, in the flesh, sitting on his couch about a week later, he is completely flabbergasted that his words have turned into a living, breathing person.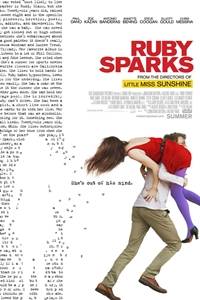 Show Times / Buy Tickets
There are no current showings for Ruby Sparks in this area.