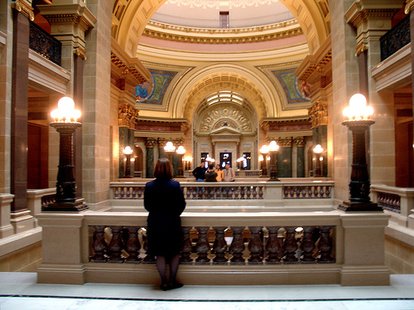 MADISON, Is. (WSAU) - Wisconsin Right to Life files a federal lawsuit challenging a new state statute.
The new law was passed by the legislature earlier this year and went into effect the first of this month. It increases the amount of public money available for Supreme Court races. Wisconsin Right to Life says that violates First Amendment free speech rights.
The anti-abortion group specifically targets what is called the rescue funds provision. It provides up to 900 thousand dollars for a candidate if his or her opponent, or a third-party group, outspends them by a specific amount.
The pro-life group also opposes new rules requiring additional reporting on spending. Wisconsin Right to Life says those reports are in place only to ensure candidates get more public money.