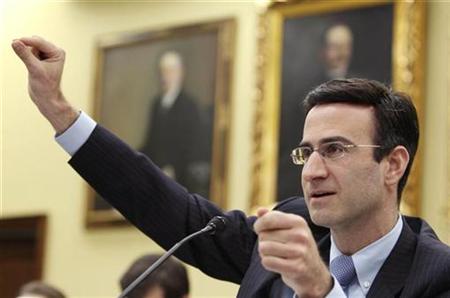 NEW YORK (Reuters) - Citigroup Inc is in advanced talks to hire former U.S. budget director Peter Orszag in its investment banking unit, Bloomberg reported Tuesday night, citing people with knowledge of the matter.
Orszag's hiring could be announced as early as today, the Bloomberg sources said.
Orszag joined the Council on Foreign Relations think tank after leaving President Barack Obama's administration in July.
Citigroup spokeswoman Danielle Romero-Apsilos on Wednesday declined to comment on the Bloomberg report.
Still about 11 percent-owned by the U.S. government, Citigroup is attempting to revive parts of its investment banking unit, particularly its global dealmaking business, after slipping behind stronger rivals.
(Reporting by Maria Aspan; editing by John Wallace)