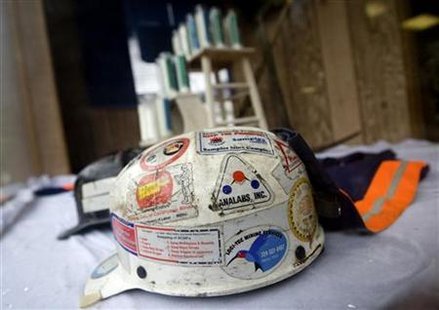 NEW YORK (Reuters) - Prosecutors charged four mine supervisors on Thursday in a case stemming from a 2006 fire at a coal mine run by a unit of Massey Energy, the owner of a West Virginia mine where an April explosion killed 29 miners.
Separately, an electrician at another West Virginia mine owned by Massey died on Thursday, according to the Department of Labor.
In the last ten years, 54 miners have died while working at Massey mines, including 31 of 40 coal mine fatalities in 2010, Secretary of Labor Hilda Solis said in a statement.
"We have issued citations, closure orders, stop orders, and fines to get Massey to take its safety responsibility seriously," Solis said.
Massey was not immediately available for comment.
The attorney for the Southern District of West Virginia filed criminal information against Terry Shadd, Donald Hagy, Edward Ellis and Michael Plumley, charging them with failing to conduct escapeway drills. All four worked as foremen at the West Virginia mine run by Aracoma Coal Co.
Information about their lawyers was not immediately available.
In January 2006, fire in the underground mine trapped 12 miners who unsuccessfully tried to find their way through a primary underground passageway. Two suffocated as they searched for an alternate escape route.
Aracoma agreed in December 2008 to pay $4.2 million for safety violations that led to the deaths of the miners.
(Reporting by Paritosh Bansal)