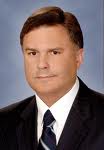 LANSING (WTVB) A Senate panel heard testimony Tuesday on Senator Cameron Brown's legislation to eliminate the Driver Responsibility Fee for minor offenses and create an amnesty program allowing Michigan motorists to pay their fees. Brown calls the current law a failure, and says that because of their economic conditions, some have resorted to driving illegally after being saddled with fees they can't afford.

In addition to rolling back the current fees, Brown's legislation would establish an amnesty program allowing offenders to pay 75 percent of the amount owed if paid within a certain two-month window. The proposed amnesty is modeled after the 2002 tax amnesty program that allowed taxpayers to pay overdue taxes without penalty. The program helped the state collect revenue that was otherwise going uncollected.

Senator Wayne Kuipers of Holland, the chairman of the Senate Judiciary Committee, called the bill is a fair approach to help lessen the financial burden of minor driving mistakes, encourage quicker payment of remaining fees and ease the pressure on the court system. No word yet on when a vote will come in the committee.