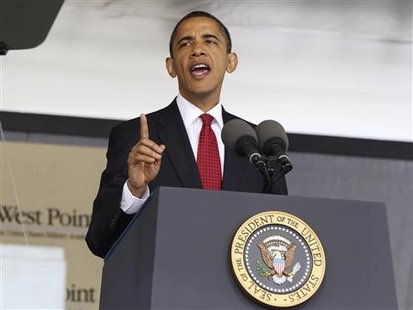 WASHINGTON D.C. (WTAQ) - President Obama will deploy up to 1,200 National Guard troops along the U.S.-Mexican border, according to Arizona lawmakers. Republican Senator John McCain says the President will request a half-billion dollars in supplemental spending for the deployment.
The federal government is facing increased pressure to deal with border drug smuggling, violence and illegal immigration. McCain said border violence is "beyond description" as drug wars rage in Mexico.
In a statement, Arizona Democratic Congresswoman Gabrielle Giffords called the deployment the "right thing to do." President Obama has urged Congress to pass comprehensive immigration reform legislation this year, calling it long overdue.

The President has also criticized a tough new state immigration law in Arizona, calling it "misdirected." Obama directed the Justice Department to analyze the new law with an eye on possible civil rights violations, including racial profiling.
McCain, who is in the middle of a tough re-election campaign, defended the new state law. He said the law was passed "out of frustration because of the federal government's failure to exercise its responsibility." McCain insisted border security and immigration are federal responsibilities.