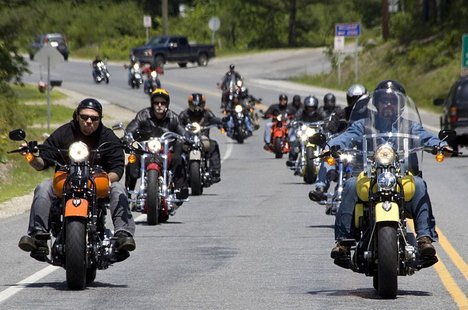 LANSING (WTVB) - They have been trying for years to get the state of Michigan to let them go "Topless", don't worry, we're talking about motorcycle helmets and now that there are republican majorities everywhere in Lansing, their chances have never been better - maybe.
Biker clubs and riders have been clamoring for years for Michigan to lift the requirement that cyclists wear helmets, but every year Jennifer Granholm was there to veto it. Well she is on the way out and the party that hates government regulations is in.
But the National Transportation Safety Board says it wants all states to require that everyone on board a Motorcycle be required to wear a brain bucket, and that it be DOT approved. They say while highway fatalities have declined in the last ten years for auto passengers, deaths have doubled for motorcyclists, most of them dying from head injuries. It's not a mandate, just a strong request and recommendation.