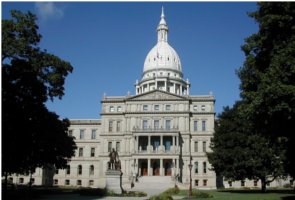 LANSING (WKZO) - Michigan lawmakers have one day to wrap up a spending plan for the next budget year. Lawmakers are on track to beat the deadline that comes with the start of the state's new fiscal year at midnight tonight.
Twelve of the 15 bills that break down spending by state departments or education groups have passed both chambers of the Legislature. The Senate is expected to take a final vote today on a general government bill.
It reflects a previously approved 10 percent pay cut for state lawmakers, the governor, lieutenant governor, secretary of state and attorney general.