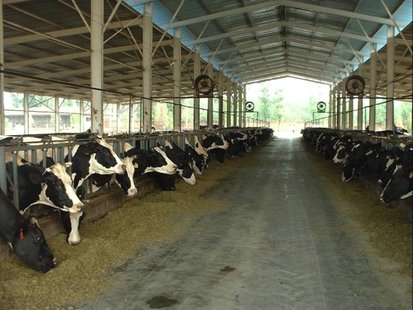 DODGE COUNTY, Wis. (WTAQ) - Critics are raising eyebrows, after Wisconsin's two top legislative leaders helped kill a proposal to consolidate dairy farms run by the state's prisoners in Dodge County.
The Building Commission recently removed the project from the state's capital budget. It would have consolidated the dairy operations run by the Waupun and Fox Lake prisons, and added a digester to turn manure into electricity.
But Senate Majority Leader Scott Fitzgerald and Assembly Speaker Jeff Fitzgerald – who both represent that area – said the project might have caused pollution because a waterway on the site flows to nearby Fox Lake. And while neither is a member of the panel, they still got the commission to scrap the measure.
Assembly Democrat Brett Hulsey of Madison told the Capital Times it's a good move. But he said the Fitzgeralds' motivation might have been to win votes at election time. Hulsey said environmentalists would like to see the Fitzgeralds push for similar things across the state, and not just in their own districts.
The brothers would not say if their move reflected a larger stance on environmental issues.
Republicans have been criticized for trying to dismantle some of the state's previous environmental measures – including the ban on phosphorus, the proliferation of high-tech windmills, and community recycling programs.