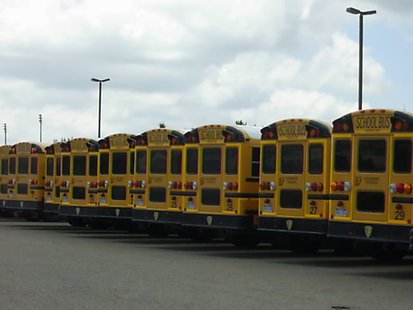 COLDWATER (WTVB) - The size of staff cuts coming for next year in the Coldwater school district are expected to be revealed at tonight's meeting of the Board of Education. The cutbacks are part of required budget reductions for the 2011-2012 school year that are expected to total more than 2-million dollars.
Coldwater School Superintendent Dr. Tina Kerr last week told a meeting of the district's Parent's Advisory Council that most of the layoffs would be outside the classroom with the goal of having the least impact on kid's learning as possible.
The Governor has scheduled an Education Summit for today in East Lansing to talk about the way Michigan educates it's children and Rick Snyder is scheduled to make brief remarks. He is expected to propose more flexibility in the school day and the number of days classes are held.
He also wants to talk more about ways to trim back employee benefits and shift to a merit system for compensation. He isn't expected to offer what Educators want to hear, and that's that he plans to restore their funding. It will be held at the Kellogg Center at MSU.