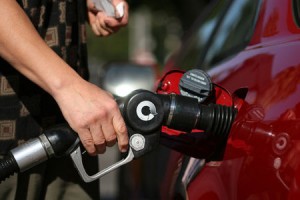 UNDATED (WKZO) -- We hope you took our advice and 'filled 'er up' before gas prices jumped to $4.17 a gallon yesterday. If the lines of empty pumps at many stations were any indication, that was probably the case.
It took a little longer than we expected, after last week's jump in Crude Oil prices but stations held out until after the Easter Holiday to raise prices.
So is this the peak at the Pump? Is $4.17 cents as high as it will go this spring? Fuel analyst Patrick DeHaan at Gas Buddy.com doesn't think so. He says he doesn't expect to get to $5 a gallon as some have predicted, but he says he would not be surprised if we set a new record.
He says when we set the last record in 2008, prices fell off sharply afterwards but DeHaan says that was then and this is now. We were just about to watch Wall Street banks collapse and the economy take a dive and that brought down the price of gas with it.
He says it doesn't look like that is going to be an issue this time. He says they could stay higher than we would like to see for some time to come.
The high price of gasoline will hit your pocketbook when you drive up to the pump, and in a lot of subtle ways as it drives up the cost of just about everything. It's also putting a crimp in the lifestyle of Americans who like to jump into their car and go places.
They are already seeing an 18% increase in booking for campsites and a 15% increase in boat slip rentals. That may just be a sign of an improving economy, but its good news for the tourism industry either way.