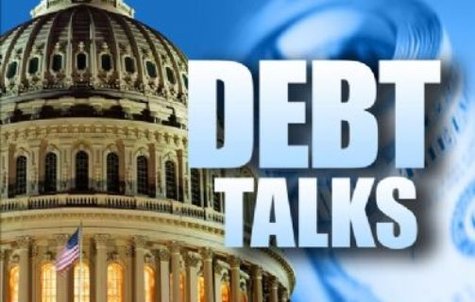 WASHINTON, D.C. (WTAQ) - The US House voted 269-to-161 early Monday evening to approve a long-term compromise that avoids a default of the federal government tomorrow.

A roll call vote was not immediately available, but Wisconsin lawmakers of both parties spoke for the package during the late afternoon debate.

Ashland Republican Sean Duffy issued a statement announcing his yes vote, and House GOP Budget Chairman Paul Ryan of Janesville called it a "down payment" on the national debt.

Minority Democrats were about split in their votes on the package – which would cut federal spending by at least $2.1 trillion dollars over the next decade, and it would not raise taxes. A commission would determine the cuts, and they would not affect Social Security, Medicare, and Medicaid.

La Crosse Democrat Ron Kind said it would be irresponsible to let the nation go into default and not pay its bills – but he said Congress still needs some basic budget reforms.

Ryan said the agreement includes the caps in discretionary spending that he's been wanting for years. He called today's vote a quote, "a huge cultural change in this institution."

Milwaukee Democrat Gwen Moore was wary of those discretionary cuts. Moore said she wanted her grandchildren to be assured of clean air-and-water, good schools, and Head Start programs.

Kind said Congress must invest in job training, research, and other areas to grow the economy. Kind also called for quote, "smart savings" in the budget, like paying for health care in terms of quality instead of cost. Kind called for tax reform which involves quote, "asking the most wealthy to contribute their fair share."

Rep. Reid Ribble who represents northeast Wisconsin, including Green Bay voted in favor of the proposal.

"The enormous debt that has accumulated through decades of limitless deficit spending has eroded our economy and put our children's future at risk. I have said time and again that this destructive trend must stop with our generation or future generations are at tremendous risk. This bill begins that process."

Meanwhile, Senate leaders were still rounding up votes for the package late this afternoon.

It was estimated that 35 of the 47 minority Republicans would support the compromise.

Wisconsin Republican Ron Johnson will not be among them. He said this afternoon he would vote against the measure. Johnson said he agrees with attaching future spending limits to an increase in the debt ceiling, but the freshman lawmaker from Oshkosh said the limits fall "far short of serious budget reform."

Johnson noted that by March of 2013, the size of the national debt would equal the size of the entire U-S economy – around $16.7 trillion dollars.

Wisconsin's other senator, Democrat Herb Kohl, said he would vote for the compromise. He said it's far better than the default that could have come as early as today. It would have done quote, "enormous damage to every family and business in our nation."

Senate Majority Leader Harry Reid called for a Senate vote at noon on Tuesday.