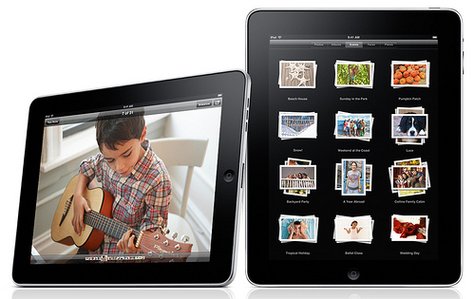 OLDWATER, MI (WTVB) - New technology is coming to Coldwater's Lakeland Elementary School. The Board Of Education last night approved a pilot program for Lakeland using some new Apple technology.
According to Superintendent Dr, Tina Kerr, the district is purchasing flat screen TV's for the Lakeland classrooms, "I-Pad Two's" for teachers and an apple TV module which allows the I-Pad to interact with the TV's. Each classroom will then have an interactive environment. Kerr said the long term goal is the have each 4th grader to also have I-Pads.
Kerr said she recently attended a conference in Chicago and had the opportunity to use one of the programs or apps. She said they dissected a frog on the I-Pad and learned more about the frog then she did using the real thing.
Kerr said the cost would be about twenty-two thousand dollars which will come from the current budget.
In other action last night, the board approved restoring the gym floor at Legg Middle School. The project calls for the floor to be sanded and the surface refinished. There have been problems with the floor being slippery, enough so to become somewhat of a safety issue. The total cost for the project is 14 thousand dollars.
And the basketball system in the Legg gym will also be upgraded thanks to the athletic boosters. The renovation will include the replacement of the backboards and rims, wall padding under the baskets and electric hoists will be added to the center court baskets.