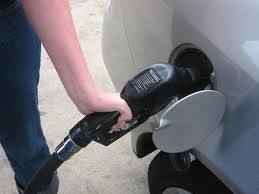 UNDATED, MI (WKZO) -- Ever since the debt ceiling crisis and U.S. Bonds were downgraded, we have been expecting to see lower Gas Prices at the pump. Especially since crude oil prices also dropped dramatically and so has demand. But it hasn't happened, especially around here.
The official explanation has been that the retailers were making up for losses when gas prices rose, by pocketing a little extra profit now.
GasBuddy. com's Gregg Laskosai says that explanation is beginning to wear a little thin. He wonders if refiners aren't manipulating supplies to keep prices artificially high. He expects gas prices to fall between now and the Labor Day weekend, simply because there isn't anything out there to prop them up.