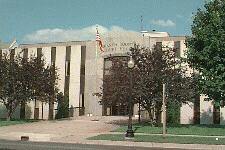 COLDWATER, MI (WTVB) - Branch County government's pension plan isn't broke but short term, it might as well be for a handful of ex-county workers who have retired this year but haven't yet received their retirement checks.
There's been a shortage in the county's required contribution to the pension fund managed by John Hancock and that means there can be no withdrawals by the county until the shortage is erased.
County Commissioners yesterday approved a short term fix, transferring monies from the delinquent tax revolving fund to the pension plan. County employees that are covered include the Community Health Center, Maple Lawn, and the Road Commission, in addition to the rest of the county government agencies.