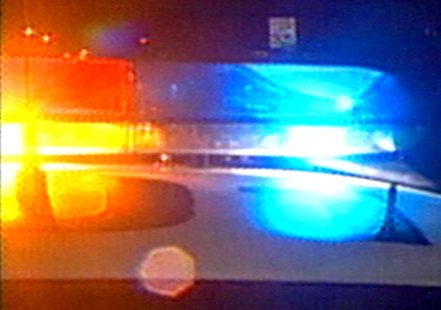 A man wearing a Halloween mask and carrying a pistol robbed the Century Bank and Trust location on Coldwater's east side early Wednesday afternoon. According to Coldwater City Police, they first responded to the branch of Southern Michigan Bank and Trust on Chicago Street near Avery at 1:08 pm, where a witness reported seeing a man wearing a mask walking around the outside of the building. That's just a drive-thru location. About 5 minutes later police received the hold-up alarm from Century Bank and Trust onChicago StreetnearWillowbrook Road. That's about a mile from the other bank. Cash was taken, but there were no injuries.
Police say the white male, about 6 feet tall and 180 to 200 pounds wearing a long-sleeved blue shirt, was wearing an Al Gore Halloween mask. He fled Century Bank's parking lot north in a small white or light colored 4-door sedan.
Coldwater Police are requesting anyone in the area of either bank at the time, or who has any information related to these incidents contact them at 278-4525.