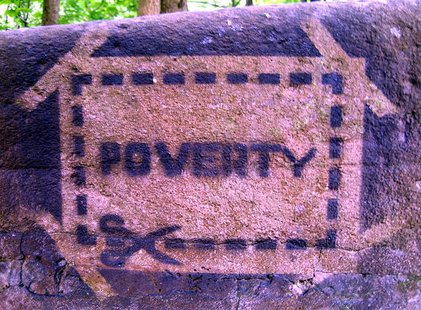 BRANCH COUNTY, MI (WTVB) - U.S. Census Bureau figures released this week show a sizable increase in Branch County's poverty rate. It jumped from 17.9% in 2009 to 19.6% last year, meaning 8,196 people in the county were living in poverty in 2010.
The Census Bureau report also broke down the numbers by school district, supplying the figures for the 5-to-17 age group. In the Coldwater school system, 843 students are in the poverty bracket out of a total of 1,886 poverty children in the county's four school systems, including Coldwater, Quincy, Bronson, and Union City.
As a state, Michigan has the 16th highest percentage of its residents living in poverty with 16.7 percent, the highest in the Midwest. Ohio was second with 15.8 percent. An estimated 32.5 percent of Isabella County residents are living in poverty, marking the highest such rate in Michigan and a seven-state region surrounding the Great Lakes State, according to information supplied by the U.S. Census Bureau.
The county with the lowest percentage of citizens living in poverty was Livingston County at 7.3 percent. Hamtramck Public Schools has Michigan's highest percentage of its students in poverty with 62.5 percent.