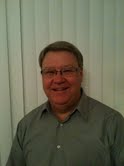 COLDWATER, MI (WTVB) - Former Branch County Sheriff Ted Gordon has announced he plans to seek his old job once again. In next year's general election, Gordon will be a candidate for Sheriff, the post currently held by Warren Cannon, who is not expected to seek re-election.
Gordon worked for 3 decades at the Sheriff's Department, serving twelve of those years as Sheriff before retiring at the end of 2000. He then served a ten year term in office as a Branch County Commissioner. Gordon said he believes his across‐the‐board experience gives him unique insight into the challenges facing both the Sheriff's Office and County government during complicated political and economic times.
While in office as County Commissioner, Gordon served as Chairman of the Board and also chaired the Personnel and Finance Committee. Gordon says he's enjoyed the leisure time, and playing more golf this past decade, but adds he's not ready to sit on the sidelines as a spectator. No candidates have yet officially filed with the Branch County Clerk's office to run as Sheriff in the August primary.