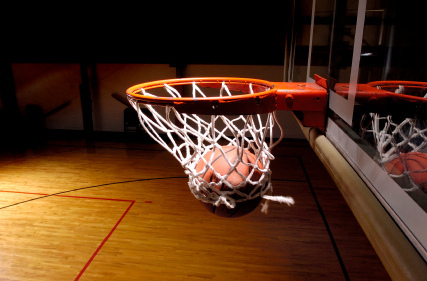 COLDWATER, MI (WTVB) - In Branch County high school sports, in boy's and girl's basketball, the annual Cardinal Holiday Hoops tournament tips off this afternoon in Coldwater with two days of action and a total of 16 varsity and junior varsity games. All of the varsity contests will be played in the new gym with the j-v games in the old C-H-C gymnasium.
It starts this afternoon at 1:30 with the girls playing first with Fremont, Indiana vs. Edwardsburg. Then at 3:15, it's the boys turn with Fremont against Harper Creek.
Next up, the girls return to action with Coldwater vs. Brooklyn Columbia Central scheduled for 5 p.m. and then to wrap things up, it's the boy's on the courts with the host Cardinals taking on Columbia Central, scheduled for 6:45. We'll have this evening's Coldwater varsity games on the radio and streaming on-line at wtvbam.com with our live coverage beginning at 4:50 p.m. following an abbreviated version of the Evening Journal.
The same game times are in effect for tomorrow's action beginning with the girl's consolation games at 1:30. Our radio coverage and times on Wednesday will depend on how Coldwater fares in the first round action.
Also on the boy's holiday tournament schedule for today, Union City plays at Centreville, with the visiting Chargers taking on the host Bulldogs at 7:30 tonight.
Today on the Coach's Corner, it's Quincy wrestling Coach Jeff Wilkins.