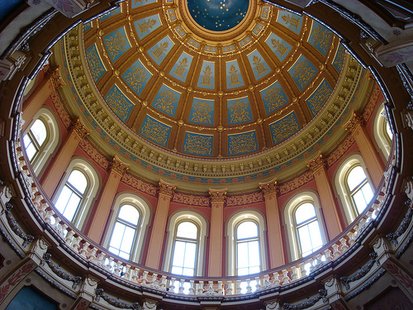 LANSING, MI (WTVB) - A coalition of state agricultural groups are calling on the governor and state lawmakers to enforce the DNR ban on feral swine running loose in the state, but its being put off, at the request of the Governor until October 1st.
The ban imposed by the DNR was undercut by state lawmakers who voted to protect hunting ranches before they left on summer break last week but didn't have time to draft the regulations they want to go with it.
Agricultural leaders say about a thousand of those pigs have escaped, and are running loose, destroying crops, procreating and developing diseases that threaten the states pork operations.
The agriculture industry was furious with the legislature for taking the action, and wants the DNR ban enforced.