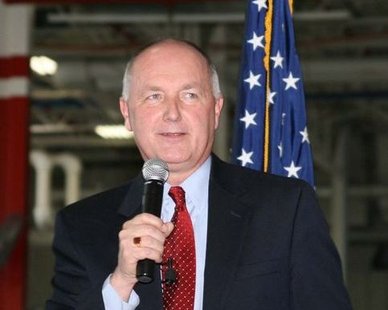 WASHINGTON D.C. (WKZO) They might start calling him "RePete" Hoekstra. The former Holland Congressman has reportedly made up his mind and decided to jump back into the race against Democratic incumbent Senator Debbie Stabenow. The Associated Press is quoting two unnamed republicans close to the former Congressman, who say he will announce in a few days.
Hoekstra, who is now consults for a Washington Lobbying firm, apparently had to convince his wife, who was the one who talked him out of running this spring after a failed bid for the Governorship last year.
Even before he announced, Democrats and Republicans opponents who are already running for the seat, began taking shots at him, calling him "Mr. Revolving Door", who supported TARP as a congressman and wants to cut Social Security so he can give tax breaks to the rich. It will only get worse.