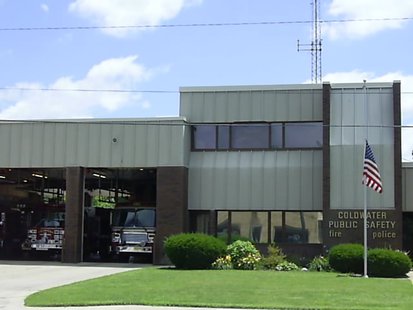 COLDWATER, MI (WTVB) - A garage was heavily damaged by fire in Coldwater Sunday morning while an attached single story home had heavy smoke and heat loss in the blaze at 86 Lucky Drive. The alarm from the Pilot Knob subdivision on the city's west side came in at 8:45 yesterday morning.
The four adults and four children who rented the home were all out of the structure when firemen arrived. The cause of the fire was an electrical short in an extension cord that was pinched by the garage service door.
The flames spread throughout the garage, into the attic and into the living areas where it was stopped. The home owned by Flip Johnson was insured, but the occupants, including Joseph Oakley, did not have renter's insurance.
The American Red Cross, the Branch Area Food Pantry along with the firefighters provided assistance to the occupants