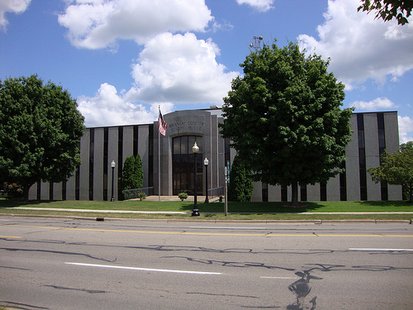 COLDWATER (WTVB) - FEMA, the Federal Emergency Management Agency, is in the process of revising floodplain maps across the United States and since 1973, regulations have required Insurance on all structures located in the 1% annual chance floodplain or 100-year flood area.
The Branch County Board of Commissioners Personnel, Plans, and Policy Committee yesterday discussed a flap that is brewing in the county over the maps. Some property owners who were previously not identified as living in a floodplain have now learned they will be required to carry flood insurance and these folks aren't too happy about it. Others want to see the new maps and there's the rub.
The office of building inspector Scott Winters has the designated oversight for the maps. He's been hearing it as have Commissioners from various township officials. Winters said FEMA claims to have sent the maps to the townships, but some supervisors told him they haven't received them. Commissioner Jerry Hubbard asked if they don't have the maps, how can the insurance companies levy the floodplain insurance.
And County Commission Chairman Dale Swift of Bronson added his two cents, saying it's a mess and it just doesn't sound right. Swift says in Matteson Township, they have partial maps from FEMA, which ran out of money and until it gets more funding, the agency won't finish the maps or send out any of the new ones.
Commissioners say they'll be getting in touch with the office of Congressman Tim Walberg, who has introduced legislation that immediately suspends the requirement to Buy flood insurance until FEMA addressed its mapping methods.