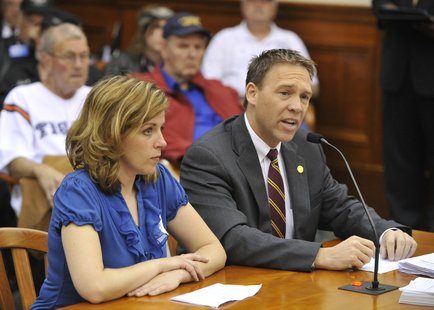 LANSING, MI (WHTC News) - A way for the state to honor those who have given their lives for our country is being considered in the Legislature.
The state House is expected to take up today a bill that would create a "Gold Star Family License Plate" for surviving relatives of service members killed in the line of duty. It's the second time that sponsor Bob Genetski has brought up the legislation after it was shot down last year, and it was inspired by Erin Julian, a Plainwell woman whose husband was killed in Iraq. The Saugatuck Republican wanted a way to honor over 200 soldiers fromMichiganwho have given their lives in Middle Eastern conflicts.
Michiganis one of only three states who do not offer such specialized plates for surviving combat fatality families.