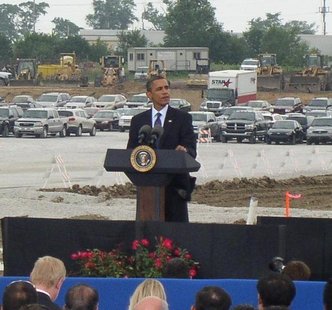 LANSING (WTVB) - It's no contest. President Obama may have only gotten a modest bump in the national polls follow the raid to kill Osama Bin Laden, but the Latest Epic MRA poll shows that he got a big one in Michigan.
His approval rating jumped up nearly 10-percent to 53-percent. His unfavorable ratings dropped to 40-percent. He is doing a lot better than most politicians, including Governor Rick Snyder, who got only a 38-percent favorable rating in this latest poll and 42-percent gave him a negative rating.
Even though the state is going in almost a completely different direction from the one Jennifer Granholm was taking, nearly as many think the direction that Rick Snyder has chosen, isn't the right one either.