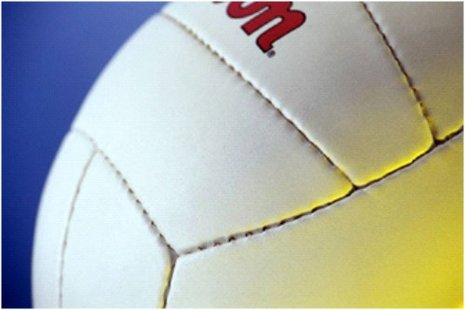 COLDWATER, MI (WTVB) - In Branch County high school sports, in volleyball, Coldwater and Bronson tonight play state tournament regional title matches.
At the Otsego Class-B regional, it's Coldwater vs. top-ranked Plainwell. We'll have all the action on the radio with our live coverage on A-M-1590 and the audio streaming on-line at wtvbam.com beginning at 5:30 with the match set to start at six o'clock. The winner advances to next week's quarterfinals at Hamilton.
And in the Springport Class-C regional, fifth-ranked Bronson takes on Concord at 7 o'clock. The winner will play at Bronson next Tuesday as the Lady Vikings host a quarterfinal match.
Post season high school sports honors for the fall schedule of events continue to be announced this week by local schools and their respective leagues. Coldwater senior forward Kaliel Alisaid was named Wednesday to the Michigan High School Soccer Coaches Association Division Two All State Third Team. Alisaid was also named to the All District and All Region teams. He becomes only the second player from Coldwater to ever be named to an All State team. Quincy's Luke Haberl and Nakota Cartwright were selected Division Three Honorable Mention.
In football, the 2011 St. Joe Valley All-Conference first team includes four players from Bronson. They are offensive lineman Jacob Gallup and Diego Nunez-Reyes along with defensive back Anthony Mitchell and defensive lineman JJ Hyska. Honorable mention honors go to punter-placekicker Chaz Sargent with special mention for offensive back Hayden Jergens.
At the Bronson football banquet, the team awards included Mitchell, Most Valuable Back, Hyska and Gallup, sharing Most Valuable lineman honors, Sam Prater, Most Improved player, and Hyska and Yale Crabill sharing the Courage Award. And the most coveted honor, the Coach Charles R. Hilton Award goes this year to Anthony Mitchell.
And in boy's tennis, Coldwater's Brad Babjack and Ryan Blanchard received first team SMAC doubles honors and All-State honorable mention for doubles while Nick Waterbury was honorable mention for the SMAC All-Conference singles team.
Today on the Coach's Corner, it's our final look at Union City football with retiring head coach Eric Tundevold.
In middle school sports, in eighth grade boy's basketball, Coldwater yesterday swept a pair of games at home over Harper Creek. In the "A" game, Nathan Waterbury led Coldwater with 8 points while Austin Krzeminski had 8 rebounds. The Cardinals won the "B" game 25-to-19. Jacob Pelham had 10 points and 4 steals while Austin Keeton and Jacob Osborne each had 6 rebounds.