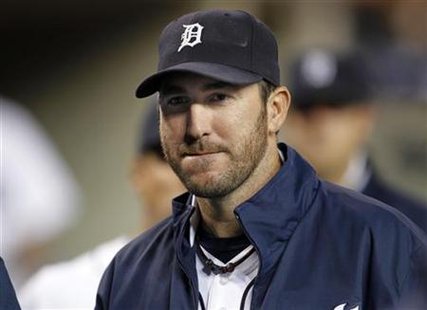 6g8ofmqID-8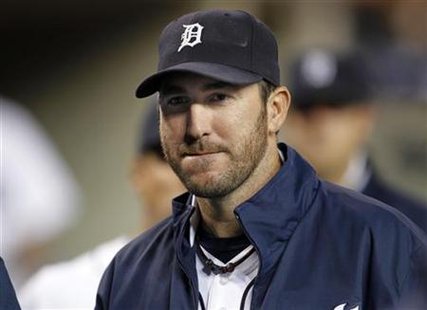 DETROIT, MI (WKZO) -- Detroit Tigers right handed ace Justin Verlander has been named American League MVP. Verlander who went 24-5 in 2011 led the Tigers to the American League Central Division Championship and an ALDS victory over the favored New York Yankees before bowing out to the Texas Rangers in the ALCS.
Verlander becomes the first pitcher to win the MVP in 25 years. Verlander received 13 of the first 28 votes from the Baseball Writers Association of America. Verlander was also in front of the American League E.R.A. and strikeouts.
Verlander's MVP victory makes him the 7th Detroit Tiger to achieve the honor and Verlander becomes only the 4th Tigers pitcher to win MVP. Before Verlander it was Guillermo Hernandez (1984), Denny McLain (1968) and Hal Newhouser (1944, 1945). Hank Greenberg (1935, 1940), Charlie Gehringer (1937) and Mickey Cochrane (1934) also won Most Valuable Player with the Tigers.
During the 2011 season Verlander has now thrown a no-hitter, won the CY Young, the American League MVP and he led the league in wins, strikeouts and E.R.A.