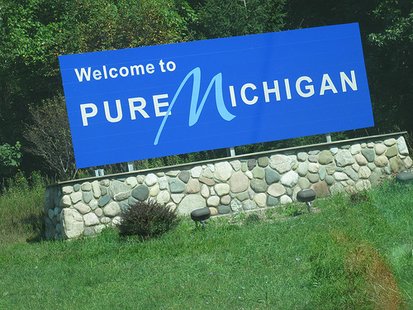 LANSING, MI (WTVB) - Small business owners in Branch County have a friend in Lansing in the person of State Representative Ken Kurtz of Coldwater. The House Transportation Committee this week approved Kurtz's bill in favor of giving small businesses the right to place signs under 40 square feet along state highways without the need for a billboard permit.
The bill exempts small sign structures from the Highway Advertising Act. Under the Highway Advertising Act, businesses wishing to place an outdoor advertisement along primary highways, freeways and interstates must first get a permit through the Michigan Department of Transportation.
Kurtz's legislation exempts the permit requirements for a certain size of posted small business advertisements. According to Kurtz, under current law, mom and pop businesses would be unable to advertise as they have been, risking a loss of investment and jobs in our communities. The legislation's exemptions will allow job providers to maintain their existing signs. The measure, House Bill 4162, now moves to the House floor for consideration.