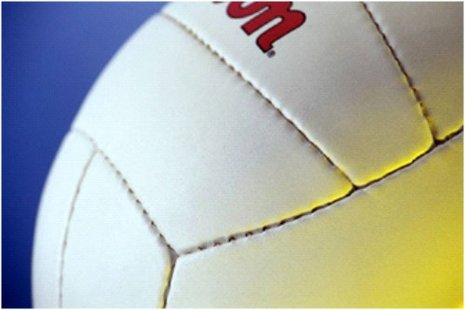 COLDWATER, MI (WTVB) - In Branch County high school sports from over the weekend, in volleyball on Saturday, Bronson had a runner-up finish at the Coloma Invitational with a 4-2-and-1 record on the day. The Lady Vikings fell in two games in the title match to Delton-Kellogg 24-25, 21-25. Brooke Pyles had 66 kills and 55 digs. Kylei Ratkowski had 10 aces. Emily Mayes had 8 blocks. And Miranda O'Neill had 120 assists.
Also in volleyball, Union City had a 2-and-3 record at the Jonesville Invitational. In pool play, the Lady Chargers lost to Camden-Frontier and Jonesville and beat Waldron. Then in bracket play, Union City defeated Quincy before losing to North Adams. Martha Merchant had 21 digs and 10 aces. Chelsea Carls had 7 blocks. Jasmine McIntosh had 21 assists. And Brittney Keller had 16 kills.
And in freshman volleyball, Coldwater won the Sturgis Invitational with a 5-and-0 record on the day while beating Battle Creek St. Philip in the finals 25-17, 25-23. Shelby Bowers had 27 kills and 13 aces and Michaela Gillette had 26 assists. The Coldwater freshmen improved their record to 30-3-and-5.
In cross country, Coldwater and Quincy ran at the Sturgis Kiwanis Invitational. In the Division One and Two race with six schools, the Coldwater boy's team finished fourth while the girls took fifth place. In the Division Three and Four race, the Quincy boys were fifth while the girl's team finished fourth.
Also in cross country, Bronson competed against seven other schools at the Constantine Invitational. The boy's team took third place while the girls finished fifth. Caleb McGuire was runner-up in the boy's race while Dale Disbro finished eighth. In the girl's race, Corissa Ross finished in eighth place.
On today's Branch County high school sports schedule, there's just one event with boy's soccer as Quincy opens state tournament play with a first round match at 4 p.m. against Onsted in the Division Three District at Onsted. Coldwater's soccer team opens division play at Adrian tomorrow
Today on the Coach's Corner, it's Coldwater football coach Norm Moran.
In middle school sports, in volleyball, Coldwater hosted the Legg Middle School Invitational. In the eighth grade "A" tournament, Bronson finished first with Coldwater in third place. Bronson was led in aces by Alana Cranson with 18. Kirin Cekander had 23 kills. And Alexa Ratkowski had 76 assists.
For Coldwater, Shelby Kahler had 23 service points with 9 aces. Sammi Pool had 12 digs. Stacy Guzy had 16 assists. And Naomi Blansit had 14 kills and 2 block kills.
In the seventh grade action, Bronson took first place, defeating Quincy in the title match. Jill Pyles had 14 kills for Bronson, Allison Sikorski had 19 assists, and Carly Kyle had 45 aces. The Coldwater "B" team took second place in the Silver bracket. Brooke Lafferty had 18 service points and Hannah Reynolds had 6 kills.