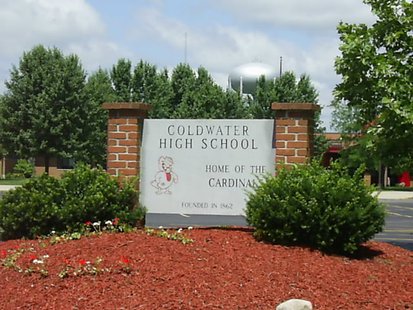 COLDWATER, MI (WTVB) - Did you know that a couple of Coldwater residents are now State leaders in Lansing? Emily Hicks has been elected Lt. Governor and Hannah Ford is Speaker of the House. No, you didn't miss out on going to the polls yesterday. Hicks is a freshman and Ford a senior at Coldwater High School and they were in Lansing yesterday for the annual Youth in Government Fall Conference with more than one thousand students in attendance. They attended workshops to learn about our governmental processes, including campaigning, and elections are held for several key positions.
Coldwater had three candidates running and all had three successful results. Ford actually is House Speaker for the second straight year. Also, Nick Waterbury threw his hat into the ring and was elected to represent his district as a governor candidate and will continue his campaign at the Second Spring conference, which for CHS takes place in March.
For many years, Coldwater High School's Youth in Government Mock Trial Team program has been recognized as among the best in the state and also has been honored nationally. At Tuesday's conference they learned about their upcoming case and started thinking about tactics and will again continue to work very closely with the Branch County Judges in Coldwater who have given of their time to assist in this program.
Brent Withington, Coldwater High Special Education Teacher, is the Youth in Government Adviser.