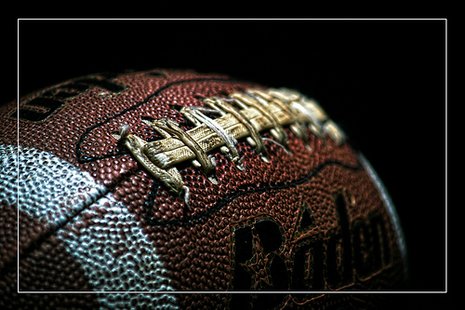 COLDWATER, MI (WTVB) - In Branch County high school sports, Union City's undefeated football season will continue Friday night at home in an opening round state playoff game against once-beaten Sand Creek. The Michigan High School Athletic Association on Monday announced the dates and times for this weekend's pre-district contests. It will be a 7 o'clock kickoff for Union City's Division Seven encounter with Sand Creek and we'll have all the action live on the radio as well as streaming the audio on-line at wtvbam.com with our pre-game show starting at 6:30.
In the other pre-district bracket opposite Union City, it's the number-one seed, undefeated Hudson, the defending Division Seven State Champion against Reading, which finished runner-up in the Big-Eight Conference behind Union City.
Meanwhile, in Eight-Man football, Tekonsha has a regional semi-final game Friday night at seven o'clock at Litchfield. Both teams have 5-and-4 records.
n high school sports yesterday, no varsity events were scheduled for Branch County schools, but there was reserve volleyball for Coldwater with the Lady Cardinals sweeping their matches at Onsted. Coldwater took the j-v match in four games, 25-18, 25-18, 20-25, 25-23. Kenzie Galloway had 14 kills. Ashley Chase had eight aces, 11 kills, and 5 digs. Madison Zinn added 21 assists and Jordan Shierey had 5 blocks. The j-v record is now 23-14-and-1.
Coldwater won the freshman match in three games, 25-18, 25-16, 25-16. Michaela Gillette had 5 aces and eight assists while Haley Reincke had 8 kills. The freshmen improved their record to 32-3-and-5. The Coldwater varsity and reserve teams will be in action tomorrow night at home for their Dig Pink Night matches against Tecumseh.
On tonight's high school schedule, in volleyball, in Big Eight Conference action, it's Quincy at Reading while Union City is at Jonesville.
Today on the Coach's Corner, we'll take a final look at Quincy football with Coach Rob Evans.