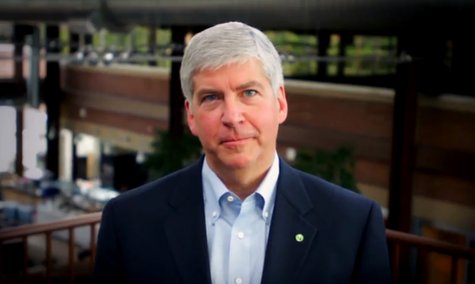 LANSING, MI (WKZO) -- Governor Snyder plans to send a statement to the Legislature today on infrastructure, and one of the proposals that has leaked early is a plan to replace the 19-cent per gallon gas tax with a tax on the wholesale price. Revenue has dropped as cars have become more efficient and people are cutting back on driving. A tax on the Wholesale price will rise as time goes by, providing more cash for road work.
Will that violate republican pledges not to raise taxes? Speaker Jace Bolger says they will have questions if it comes to the house.
Gas Buddy.com's Patrick DeHaan says it may be self-defeating if it also raises the price of asphalt, which is made from oil, among other things.
Governor Snyder isn't only expected to talk about roads and bridges today, but improving the information super-highway by making more bandwidth available statewide.