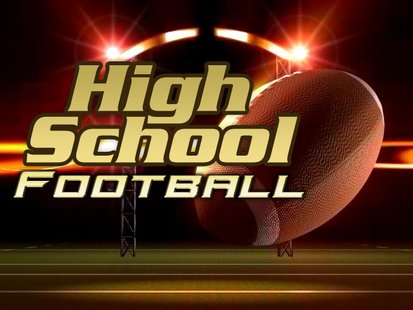 HS FOOTBALL
(at) Loy Norrix 25, Coldwater 8
It was a rough night in Kalamazoo for the Coldwater Cardinals, as they committed 14 penalties for a total of 149 yards while giving up 3 fumbles and 2 interceptions as they lost to the Loy Norrix Knights 25-8. Some of the bright spots: Kody Heitz scored the only touchdown on a 5-yard run, scored the ensuing two-point conversion, and led the defense with 15 tackles. Brandon VandenHout, our McDonald's Player of the Game, had 16 carries for 115 yards. Coldwater drops to 0-1 in the SMAC East, 0-3 overall as they prepare for next Friday's home game against Lumen Christi
Edwardsburg 36, (at) Bronson 0
Bronson was shut out at Charles Hilton Field 36-0 by Edwardsburg, a team that made it all the way to the Division 4 semifinals last season. The Eddies outgained the Vikings on the ground 236-107. Bryant Garrett had 11 carries for 40 yards, while Anthony Mitchell had 2 catches for 28 yards. Bronson falls to 2-1 on the season.
(at) Quincy 37, Concord 20
A career night for Quincy sophomore Jimmy Strock, as he ran for 205 yards and two touchdowns on 13 carries to help lead the Orioles to a 37-20 win over visiting Concord. Teammate Caleb Harmon had 6 carries for 86 yards and a touchdown, while Alex Ditton had 4 receptions for 64 yards and 2 touchdowns and Levi Drumm led the defense with 11 tackles. Quincy improves to 2-0 in the Big 8, 2-1 overall.
Union City 36, (at) Homer 33
A wild game at Homer saw visiting Union City come out on top against the host Trojans 36-33. Chris Maye had 14 carries for 89 yards and a touchdown while leading the defense with 14 tackles. Josh Holton had 6 carries for 80 yards and a touchdown, returned a kickoff 90 yards for a score, and tallied an interception. The Chargers remain perfect on the season at 2-0 in the Big 8, 3-0 overall – tied atop the league standings with Springport.
Tekonsha 2, Jackson daVinci Academy 0 (forfeit)
Tekonsha was awarded a victory when their scheduled opponent, Jackson daVinci Institute, had to forfeit. The Indians improve to 2-1.
OTHER SCORES
SMAC EAST
Lumen Christi 38, Battle Creek Central 8
Harper Creek 35, Sturgis 28
Lakeview 36, Marshall 21
SMAC WEST
Kalamazoo Central 32, Portage Central 22
Lakeshore 24, Portage Northern 16
St. Joseph 37, Benton Harbor 14
Mattawan 35, Niles 21
BIG 8
Reading 46, Athens 0
Springport 34, Jonesville 14
ST. JOE VALLEY
Mendon 52, Edgerton (OH) 13
Berrien Springs 36, White Pigeon 6
Cassopolis 55, Centreville 0
KVA
Pennfield 55, Kalamazoo Hackett 20
Olivet 31, Constantine 14
Delton Kellogg 21, Maple Valley 18
Schoolcraft 55, Galesburg-Augusta 12
Parchment 50, Kalamazoo Christian 0
SCAA
St. Philip 22, Waldron 20
Climax-Scotts 40, Bellevue 24
Pittsford 33, Colon 0
North Adams-Jerome 34, Camden-Frontier 24
WOLVERINE
Allegan 41, Comstock 6
Vicksburg 6, Dowagiac 3
Paw Paw 23, Otsego 20
Plainwell 34, Three Rivers 14
Gull Lake 36, South Haven 14
SMAA
Columbia Central 44, Hillsdale 22
Leslie 2, Albion 0 (forfeit)
Parma Western 35, Stockbridge 0
GIRLS GOLF
Coldwater finished 9th out of 17 teams with a team score of 392 at the Marshall Redhawk Invitational, played yesterday at the Marshall Country Club. Portage Central won the tournament with a team score of 345, edging out Battle Creek Lakeview by 1 stroke. For the Lady Cards, Kaitlyn Briggs shot a 92, Abby Donbrock 99, Cecelia Ward 100, Katie Fair 101, and Anna Wendorf 110.
On today's schedule, in volleyball, Coldwater, Bronson, and Union City are at the Cereal City Invitational, while Quincy competes in the Clinton Invitational. In boys soccer, Coldwater is at the Columbia Central Invitational. In cross country, all the county teams will run at the Centreville Invitational at Glen Oaks Community College. Finally, in boys tennis, Bronson is at the Niles Brandywine Invitational.