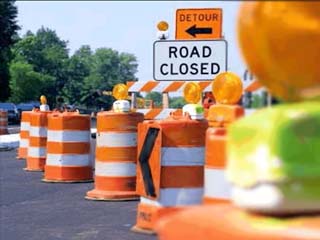 COLDWATER, MI (WTVB) - Road construction is expected to begin this month on two Coldwater city streets. The City Council last night approved funding for the projects. West Clark Street from Marshall to Grand involves total road reconstruction which will be paid for by the city and water system improvements funded by the Board Of Public Utilities at a total cost of two hundred and nine thousand dollars.
The second project involves the resurfacing of North Jefferson Street from Hull to Pierce Street. The total cost will be forty-seven thousand.
The city will also begin an engineering study of South Circle Drive with road reconstruction and water system work again expected to be in the offing. The project is expected to be brought up for approval by the city council later this year. If that happens, construction would be started next spring.
In other action last night the council approved adding 16 new parking spaces at the Heritage Recreation Center and an additional 14 spaces by the tennis courts.