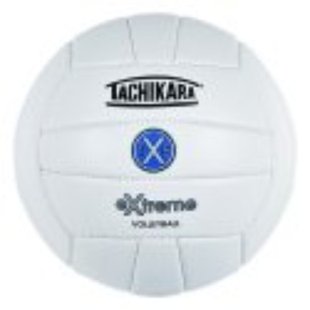 COLDWATER, MI (WTVB) - In Branch County high school sports last night, in varsity boy's soccer, Coldwater lost 2-to-1 at Marshall on a sudden death goal in overtime. The visiting Cardinals were attempting to clear the ball away from the front of their own goal when a Marshall shot deflected off a defender and went in for the game winner.
Keven Fishero scored Coldwater's lone goal on a penalty kick with 30 minutes left in the first half. Marshall came back to knot the score just before the half, and there was no more scoring until the overtime period. Marshall outshot Coldwater 16-to-12 on the night. Patrick Christopher made 9 saves in goal for the Cardinals. Coldwater is now 6-and-4 overall and 1-and-3 in the SMAC East. The Cardinals will host Battle Creek Central for Parent's Night on Thursday.
In last night's j-v match at Marshall, the Cardinals fell to the Redhawks 3-to-1. Scoring for Coldwater was Ethan Miller. Ian Wright had 10 saves in goal for the Cardinals.
Last night in volleyball, the Big Eight Conference season opened including Quincy winning at Homer in five games. Regen Stahl had a team-high 9 kills for Quincy. Bailey Knaack led the way in aces with four while Bree Spalding had 13 assists.
Also in the Big Eight, Union City was a winner at home in five games over Reading. Martha Merchant had team-highs in aces with 10 and in digs with 12 while Brooke Johnson led the way in blocks with 9 and in kills with 10. And Jasmine McIntosh had 20 assists.
In boy's tennis, Coldwater yesterday finished up two rain out matches at Marshall with the Cardinals defeating the host Redhawks 5-to-3 while blanking Battle Creek Central 5-to-0. Coldwater began its match with Marshall last Wednesday when it picked up wins in all the double flights with Ryan Blanchard and Brad Babjack at first doubles; Jeff Werkman and Juan Hernandez at second doubles; Alex Mason and Nate Withington at third doubles; and Jordan Mock and Jacob Smith at fourth doubles. All of the singles flights were in a third set when the rains interrupted play. When the Cardinals took to the courts yesterday, Kelvin Miller was the lone winner at fourth singles.
On Monday at Heritage Park, Coldwater picked up wins in three flights against visiting Battle Creek Central before the rains once again halted play. Winning for Coldwater on Monday were Derek Sammons at second singles and Jacob Fielding at third singles along with Brad Babjack and Ryan Blanchard at first doubles. Finishing their matches with victories on Tuesday were Nick Waterbury at first singles and Kelvin Miller at fourth singles. The Cardinals improved to 5-and-4 overall and 2-and-3 in the SMAC East.
Yesterday in girl's golf at the Golf Club of Coldwater, it was Coldwater vs. Fremont, Indiana and the host Lady Cardinals came away with their best 9 hole performance of the season firing a team score of 192. Even though the Eagles won the match shooting a 186, Coldwater was able to get three players to break 50 for the first time as a team this year. Leading the way for Coldwater was Kaitlyn Briggs with a 46 while Katie Fair and Abby Donbrock each shot a 48. Anna Wendorf had a 50, Cecelia Ward carded a 52, and Jacqulyn Neesley and Natalie Boston rounded out the scoring with both firing 58's. Coldwater will next host a dozen teams in the Lady Cardinal Invitational a week from tomorrow.
And yesterday in cross country, Quincy was one of 7 teams competing at the Leslie Invitational with the boy's finishing in fourth place while the girls took fifth place. No times were available for the boy's race because of computer problems, although Brett Palmer, Riley Horn and Logan Kestner all earned medals. Leading the way for Quincy In the girl's race was Kelsey Bean in 22nd place.
On today's high school schedule, in volleyball, Coldwater plays at Battle Creek Lakeview, it's Bronson at Mendon and Quincy hosts Fremont, Indiana. In boy's soccer, it's Quincy at Leslie. And in boy's tennis, it's Coldwater at Harper Creek.
Today on the Coach's Corner, it's Bronson football coach Jeff Gallup.