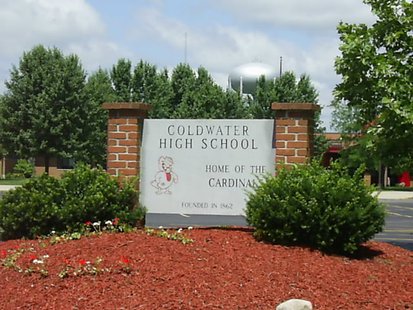 COLDWATER, MI (WTVB) - The Coldwater School Board last night decided to delay a possible decision on whether to ask the Branch Intermediate School District Board to schedule a vote on a Headlee Recovery Millage. The proposed levy would pay for the cost of running special education programs for the cognitively impaired.
The millage concept emerged from a special county wide joint school board meeting held earlier this month with Coldwater, Bronson, And Quincy trustees in attendance with the BISD board.
For the past two years the Branch Intermediate District has operated the programs with federal stimulus funding that has since been used up. The ISD says it now has to 'charge back' the cost of those programs to the individual districts to the tune of about four hundred thousand dollars.
Each local school board has to determine whether or not to ask for the Headlee override election. Coldwater School Board members felt that they needed more information before they made a decision. School Superintendent Dr Tina Kerr said last night that she was getting the feeling from the trustees that they felt a little rushed and that more investigation of the facts is warranted. And trustee Rick Gates said told the board he personally did not have a good enough handle on the situation to ask the voters to approve a millage.
The board set a special meeting to further discuss the issue for October 10th at 5 pm. The school boards in Quincy and Bronson haven't yet decided which way to go. If it goes on the ballot, the earliest the vote could be held would be February 28th. That would require a resolution from the BISD board to be turned into the County Clerk's office no later than December 20th.