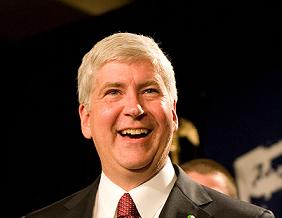 DETROIT (WKZO) -- The former Michigan State Fairgrounds property may be seeing some changes in the near future.
Governor Rick Snyder has signed bills that put the 162 acre property in the Michigan Land Bank where the state could begin the sale of the property. Another option is to transfer the land on Eight Mile Road and Woodward in Detroit to control of a local government.
The State Fair ended in 2010 after former Governor Jennifer Granholm refused to provide funding for the fair. While several plans for the property have been discussed, nothing has been finalized.