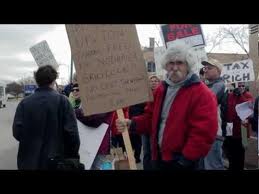 WASHTENAW COUNTY (WKZO) -- The group 'Michigan Rising' has announced Monday they will be petitioning for signatures to put a recall vote for Governor Snyder on the November ballot.
Michigan Rising's first attempt at recalling the Governor fell short by almost 1 million signatures collecting only 487 thousand.
The group will appeal to an elections panel in the Governor's home county of Washtenaw to approve the petition. Pending approval, the campaign will have six months to crusade for signatures.
Michigan Rising leaders have cited their disapproval for the Governor's state of emergency manager law, that has been enacted in the cities of Detroit and Flint, as their motive for seeking Snyder's recall.