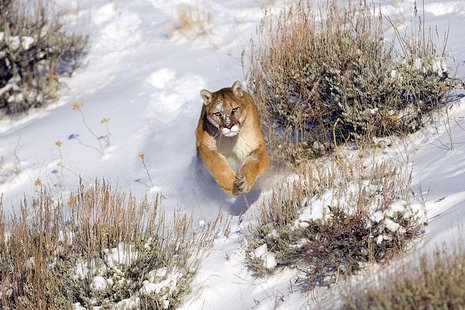 ANN ARBOR (WKZO) -- A regional search for a cougar is responsible for a family finding their dog who had been missing since December.
The dog's owner, Pat Bordeaux from Sterling Heights says that her dog Lily was found in Ypsilanti over the weekend. Bordeaux says that she heard about a possible cougar sighting in the area of the University of Michigan a couple of weeks ago and had a feeling it was her dog.
Since wandering away from home in December, Lily's travels reportedly took her to New Hudson, Plymouth and Canton before her family brought her home from Ypsilanti.