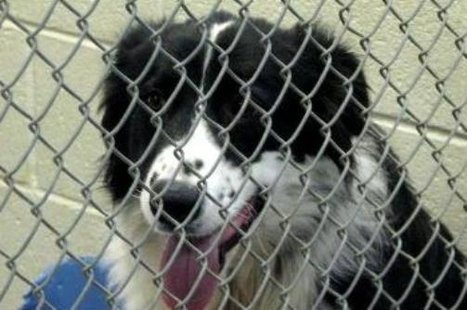 ALLEGAN, MI (WKZO) -- The Allegan County couple who operated that runaway dog breeding operation out of their home in Cheshire Township have now been charged with animal cruelty, which is a felony according to prosecutors. George and Cheri Burke voluntarily appeared for video arraignment late yesterday, and then were freed on $5,000 bond. As a condition of that bond, they must stay away from animals. They are scheduled to be back in court for their next hearing on the 24th.
Authorities found 353 small dogs living in their own filth at the address, many of them suffering from health problems, flea infestations and worms. It has taken an expensive and time consuming response by dozens of professionals and volunteers to groom the dogs. Treatments continue for some. In fact because a number of the dogs were pregnant, there are now a total of 390 dogs involved in the case.
The Allegan County Sheriff's Department is thanking all the volunteers and contributors who helped support the rescue operation. They say Wishbone Pet Rescue continues to work toward the goal of finding homes for these animals.
While the former operator of a dog breeding operation in Allegan County that was raided this week insists all of her animals were healthy, there are those that disagree. Shelter Director Julie Kowal says they have been seeing all kinds of problems that relate to their treatment over time, being kept in cages, the inbreeding, the poor sanitation. She says they will be cleaned up, nursed back to health, neutered, inoculated, given some pet basic training, and prepared for adoption.
So far $13,000 has been contributed to help the neutering and testing for heartworm and other medical testing that has yet to be done. They say it will take until Monday until they start the adoption process. They have a stack of applications.
Two state Senators say that if their bipartisan package of bills regulating puppy mills had already passed, then the situation in Cheshire Township might have been avoided. The bills, sponsored by Republican Rick Jones and Democrat Steve Beida, require that any dog breeding operation with more than 15 females would have to be inspected by the Department of Agriculture. The bills call for other upgrades that would require that dog breeding operations raise dogs like companion animals, not like livestock in metal cages with no exercise, socialization or human interaction. They say that 16 other states have approved puppy mill regulations in the last three years, and the situation in Allegan shows that it's time that Michigan did, too.