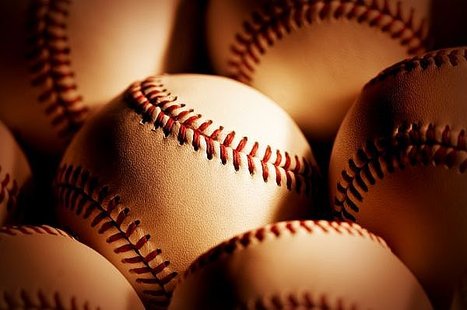 COLDWATER, MI (WTVB) - In Branch County high school sports, it was a busy Thursday, especially in baseball and softball, but whatever the activity, the friendly weather conditions allowed for the full schedule to be played out.
In baseball, Coldwater swept a doubleheader at Kalamazoo Loy Norrix 14-to-0 and 15-to-4. In the 5-inning opener, Skylar Reincke was the winning pitcher with a 2-hitter over 4-innings with 9 strikeouts. The Cardinals pounded out a dozen hits with two apiece for Reincke, Zach Watson, and Taylor Kesler, who had a home run and 3 rbi's. Jacob Fielding added a triple and 3 rbi's.
In the nightcap, Coldwater broke it open with 6 runs in the fifth inning. Starting and winning pitcher Mitch Galloway went six innings, giving up 5 hits with 9 strikeouts and just one walk. He also had 2 hits and 2 rbi's. The Cardinal's 16-hit attack was led by lead off batter Zach Watson, who had 4 hits and an rbi, while Taylor Kesler had 3 hits, including a double and a triple and an rbi. With the sweep in the conference opener, Coldwater Improved its overall record to 3-and-3. Tomorrow, the Cardinals host the Pat Lowe Memorial Tournament and we'll bring you live coverage of Coldwater's opening 9 o'clock game against Chelsea with our broadcast on AM 1590 and FM 95.5 WTVB beginning at 8:50 tomorrow morning.
Also in baseball yesterday, Quincy rallied for a 14-to-13 win at home over Stockbridge. The host Orioles battled back after trailing 12-to-1 going into the bottom of the fifth inning. Bryce McCavitt picked up the victory. Caleb Harmon had two triples and 3 rbi's, Chris Harmon had a single and double and two rbi's, Mitchell Landis had a solo home run and double with two rbi's, and Tristan Haylett added a pair of singles. Quincy is now 1-and-1.
Union City split a doubleheader at home against Centreville. The host Chargers won the opener 4-to-3. Scott Alwood earned the victory in relief while Adam AcMoody had a walk-off, two out, 2-run single in the bottom of the seventh to win it for Union City.
The visiting Bulldogs won the nightcap 4-to-2. Dylan Elliot took the loss as the Chargers were held to just one hit. Union City's record is now 4-1-and-1.
Turning to softball, Coldwater dropped both ends of a doubleheader at Kalamazoo Loy Norrix. The host Knights won the opener 3-to-2 in nine innings. Jessica Becks went the distance and took the loss with 9 strikeouts on a 4-hitter with 3 walks. MacKenzie Galloway had 2 hits for the Lady Cardinals. Becks also took the loss in the nightcap. Coldwater's record is 1-and-3.
Also in softball, Quincy won its season opener with a 10-to-4 victory at home over Stockbridge.
Union City split a doubleheader at home with Centreville, winning the opener 5-to-4 while the visiting Bulldogs took the second game 7-to-1. Union City's record is now 3-and-1.
In junior varsity softball, Coldwater split a doubleheader with Homer. Coldwater won the opener 13-to-11. Kattie Ness earned the victory and also had 3 singles and 2 rbi's. Morgan Howard had a triple and 2 singles and 4 rbi's. Homer won the second game 8-to-5. Kyli Traskos took the loss. Howard had a single and a double with an rbi. The j-v record is 3-and-1. Last night in varsity girl's soccer, Coldwater battled to a 2-2 tie at Three Rivers. After a scoreless first half, the host Wildcats got on the board with 40 seconds gone in the second half on a long range shot. Coldwater evened the score on Cristina Fenske's goal with 9:45 left. Kaitlyn Vella put the Lady Cardinals ahead 2-to-1 with 6:30 remaining, assisted by Brea Case. The Wildcats tied the game with 2:30 left on another long range shot. Three Rivers outshot Coldwater 17-to-4. Shelby Bowers made 9 saves in goal. Coldwater's record is now 1-1-and-1.
Coldwater won the j-v match 2-to-0 with a goal and an assist for Serena Robison and goal for Alisson Germann. Alissa Miller had two saves.
Yesterday in track, Quincy hosted Sand Creek and the visiting Aggies made it a sweep, winning the boy's meet 77-to-60 while taking the girl's meet 99-to-77. In the boy's action, Riley Horn was a double winner for Quincy in the 16-hundred and 32-hundred meter runs while for the Quincy girls, Andrea Ferrin was a triple winner in the 100, 200 and 400 meter dashes.
In girl's tennis, Bronson fell at home 5-to-3 to Galesburg Augusta. Winners for Bronson were Ashley Sweitzer and Jessica Vargas at first doubles along with Brandy Bennett and Katie DeAraujo at third doubles with the third point coming from a win by forfeit at fourth doubles.
In boy's golf, Quincy had a tenth place finish at the Delton-Kellogg Invitational with a team score of 421. The host Panthers won the meet with a 325 score. Ryan Schlueter led Quincy with an 86 on the par-72 Mullenhurst Golf Course in Delton.
On today's high school schedule, there's makeup action in a couple of Big Eight Conference baseball and softball openers that were postponed by the cold weather on Tuesday. Quincy plays at home against Homer while Union City is at Reading. In girl's soccer, it's Quincy at Manchester. In track, Coldwater competes in the Olivet Lion's Relays while it's Bronson at the S-J-V Classic at Constantine. And in boy's golf, Coldwater opens its season in the Redhawk Invitational at the Marshall Country Club.
Today on the Coach's Corner, it's Coldwater boy's golf coach John Petzko.