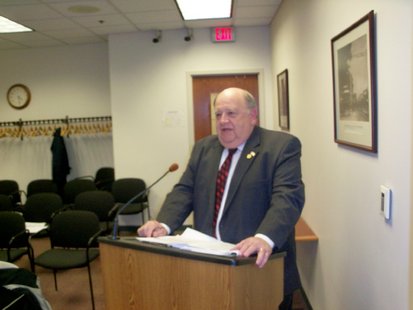 LANSING, MI (WTVB) - A farming related bill sponsored by state Rep. Ken Kurtz of Coldwater was signed into law this week by Governor Snyder. The measure repeals dozens of rules relating to the labeling of quality agricultural products under the 1961 Seal of Quality Act. That act has since become obsolete.
With the Governor's name on the measure, it has now become Public Act 92. The Governor said the Kurtz bill along with seven other measures showsLansingis working for solutions to streamline government.
Snyder said taxpayers deserve the highest level of service and the best value for their hard-earned dollars. He added that eliminating needless rules and regulations also lets job providers know thatMichiganis the place to do business.