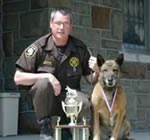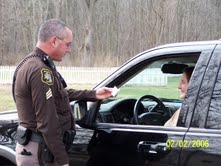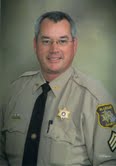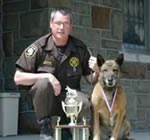 ALLEGAN (WKZO) -- The Allegan County Sheriff's Department is reporting the death of one of their Deputies. Sgt. Scott Tatrow, who had most recently served as a traffic unit sergeant, died unexpectedly early Saturday after suffering complications from a recent and sudden illness.
Tatrow was a 19-year veteran of the Allegan County Sheriffs Department, who had served as a K-9 officer for much of his career. He had also served on the County's SWAT Team and its Honor Guard, and as a Michigan Sheriff's Association Mission Team Investigator.
Sgt. Tatrow was also behind efforts to start safety programs at High Schools in Allegan County to promote safer driving skills in teens. One of his innovative efforts was to set up mock traffic crash scenes, making them appear as realistic as feasible to simulate what happens when teens drink and drive.
He leaves behind a wife, two children and two grandchildren. Funeral Services are pending. Sgt. Tatrow was 45.
Awards and Commendations:
2003 letter of Commendation for Law Enforcement Service
2004 letter of appreciation for years of service to the Tactical Team
2007 letter of Commendation for Law Enforcement Service
2009AlleganCountySheriff's Office Certificate of Professional Excellence
Recognized by numerous organizations involved in traffic safety and K9