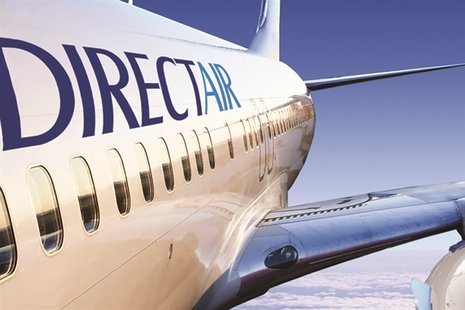 MYRTLE BEACH, FLORIDA (WKZO) -- There's bad news for anyone who purchased a ticket on a Direct Air flight and didn't get a chance to use it before the charter airline abruptly ceased operations last month. Federal Bankruptcy Judge Melvin Hoffman has signed an order switching the airline's Bankruptcy from Chapter 11 to Chapter 7, forcing the firm into liquidation.
They will pay what debts they can and go out of business. In such a scenario, customers are usually last in line for reimbursement, behind the I.R.S., employees owed pay, and vendors, like the fuel company Chemoil, which cut off the Airline's credit and effectively grounded their fleet last month.
Unless customers paid by credit card and their ticket purchase was insured, and because the escrow fund that was supposed to cover such situations was drained and millions are missing, those ticket holders are probably out of luck.
The airline announced it planned to resume operations in mid-May, but with their Airline Certification suspended, the company's top managers resigned and in hiding, their financial situation in disarray and their escrow account pillaged, Judge Hoffman ruled it was time to send Direct Air directly into liquidation