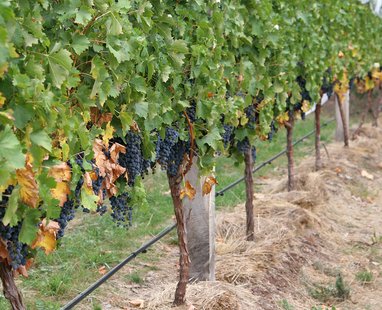 BERRIEN COUNTY, MI (WKZO) -- It's a tough year to be a fruit grower in southwest Michigan, and it's not easy being a winemaker, either. We reported earlier this week that Juice grapes being grown for Welch's in southwest Michigan have been nearly wiped out by recent freezes, but wine grapes so far seem to be surviving without as much damage.
Matt Moersch is the winemaker at The Round Barn Winery in Baroda and says they've lost some of the crop, but not nearly as much as juice grape growers. Moersch says it got down to around 28 degrees for several hours at their farm last Thursday night and added they have no way to protect the vines from that sort of cold.
He says, like other farmers, they have never seen bloom start as early as it did this year. Moersch says he has been told the last time bloom happened this early was about 50 or 60 years ago.