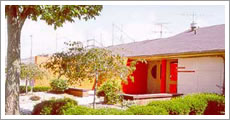 COLDWATER, MI (WTVB) - Are plans in the works to close the Lakeland Correctional Facility in Coldwater? That question came up at last night's Coldwater City Council meeting and City Manager Jeff Budd answered that to the best of their knowledge, there's no plan at this time to shutdown the Lakeland facility.
The question was posed by City Councilwoman Heather Peet. She said the facility has dropped numerous hints that they may be closing, although nothing has been said publicly. According to Peet, there's been downsizing and with the warden retiring and a temporary interim replacement, she wondered if State Representative Ken Kurtz had knowledge of anything imminent.
Budd again said there are no indications that a closing is at hand and since the prison complex is a big customer of the Coldwater Board of Public Utilities, the city is very much in tune with what is the status of Corrections Department operations in Coldwater.
Also, Representative Kurtz repeated again today that he hasn't seen or heard of any signs pointing to changes for the Lakeland Prison.