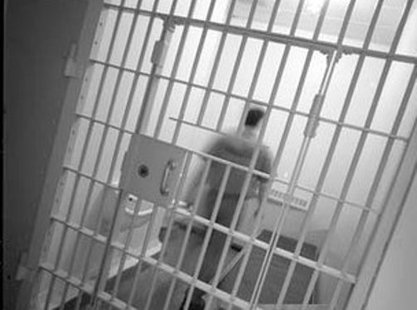 LANSING, MI (WKZO) - Senate Democrats were on the losing end today as a Department of Corrections (DOC) budget passed Tuesday that could lead to the privatization of some functions. Sen. Glenn Anderson of Westland, who lost two amendments, called privatization efforts "borderline criminal" and said they could jeopardize public safety. It was one of eight Fiscal Year (FY) 2013 budgets that passed yesterday, and the remaining eight spending plans are on today's calendar.
The $1.9 billion DOC budget (SB 0951) passed by the slimmest margin of any budget 20-to-18. Subcommittee Chair John Proos (R-St. Joseph) said the budget addresses DOC's history of "overspending," noting that Michigan's prison costs exceed those of other Midwest states.
The goal is "for us to begin to benchmark those costs," he said. Anderson failed to win an amendment that he said would stop the privatization of 1,750 prison beds. He said the budget chooses privatization "over the safety and welfare of our citizens" and accused Republicans of leaving "no stone unturned to hand our state government over to private interests." That amendment went down 13-25 with Sen. Bruce Caswell (R-Hillsdale) voting yes.