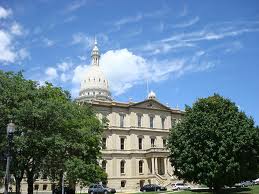 LANSING (WKZO) -- New legislation is under consideration in Lansing to tighten the state's regulation on natural gas fracturing.
Companies would be required to disclose the chemical make up of the solution that is injected into the ground that breaks up shale formations to release the gas. The so-called "fracking fluid" has allegedly been linked to ground contamination in some states.
Environmentalists in Michigan are supporting the move by state Democrats to have full disclouse of the chemical compound before a permit to drill for natural gas will be given.