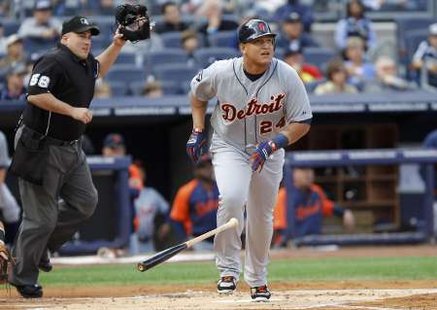 (DETROIT) -- WKZO -- Miguel Cabrera drilled a 2-run homer but his team came up short as the Seattle Mariners defeated the Detroit Tigers 5-4 at Comerica Park. With the win the Mariners sweep the series 3-0.
Tigers right-hander Rick Porcello put in 6 2/3 innings giving up 5 runs on 7 hits, including a 3-run deepball in the 1st. Ryan Rayburn drove in 1 run for Detroit while Brennan Boesch also added an RBI.
Also today the Tigers announced the release of 3B Brandon Inge. The 11-year vet has spent his entire career in Detroit.